Google's annual technology carnival, the I/O conference, brings the best coming out of the R&D and innovation labs at Google. This year's conference held between May 8 and 10 at Mountain View, CA showed the world a list of possibilities that can disrupt multiple industries and rapidly go mainstream, including many of the Google AI applications.
Right from Sandboxes and Codelabs to After Hours, there was plenty to do for technology and AI experts at the conference. Be it Digital Wellbeing Initiative, an Android P beta, or the much talked about Google AI-powered Duplex project; there were many awe-inspiring new launches and products demonstrated to the audience. It is evident that this year the key focus for Google was Artificial Intelligence. The search engine behemoth is innovating in tech and allowing other businesses to take advantage of new technologies as well.
If we focus on the Google AI related announcements, here are the key updates:
Google AI-powered Duplex
The human-like conversation carried out by Google AI-powered Assistant with a hair salon personnel was the highlight of the conference. Without any robotic tones, it could successfully book an appointment for a haircut, without the person on the other line knowing that it was a virtual voice assistant making the booking.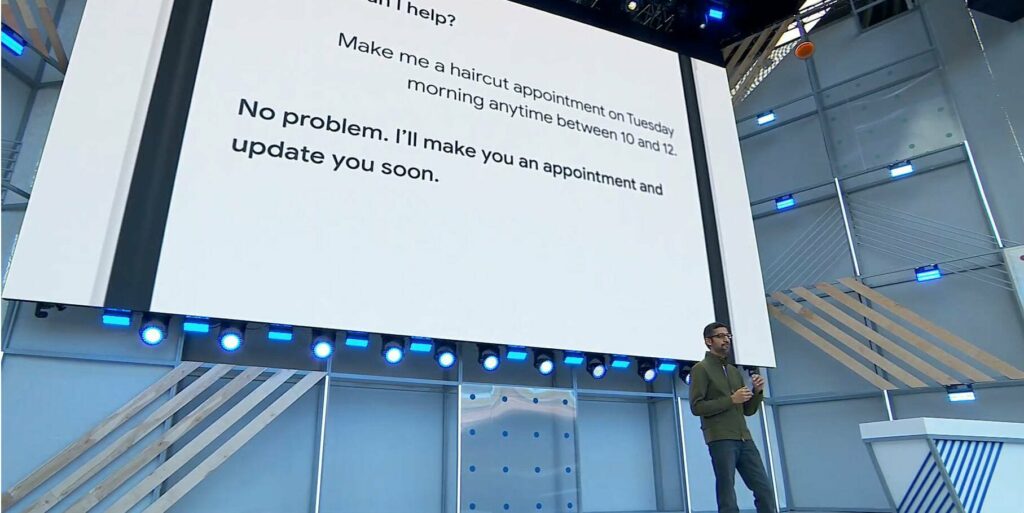 Gmail's Smart Compose feature
Gmail has got more updates done in one year – 2018 – than the other 14 years of its existence! Gmail uses Google AI and machine learning to suggest autocompletion of text as you type them. For example, when you start typing a message, Gmail will suggest what the sentence will be according to past emails and common expressions. This helps users to draft new emails faster and with lower spelling/grammar errors.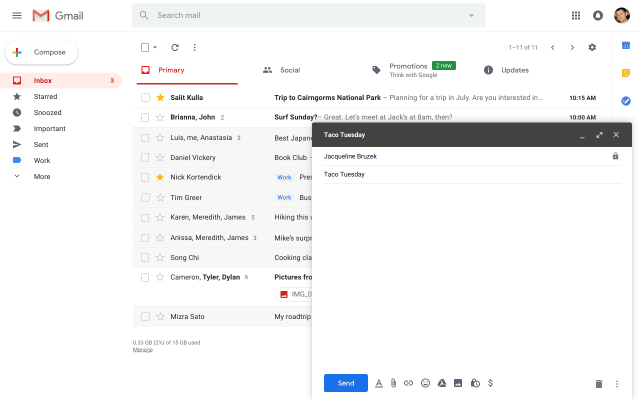 Google News
The revamped Google News section helps accomplish three key points:
It monitors the news you follow regularly and detects your preferences

Let's you kept track of the news with top 5 stories

Uses Google AI to keep learning about your community, interests, and stories you follow to serve you news that matter.
It now comes with a refreshing Apple News-like design. Similarly, the new version of Google News also breaks down stories in briefings and newscasts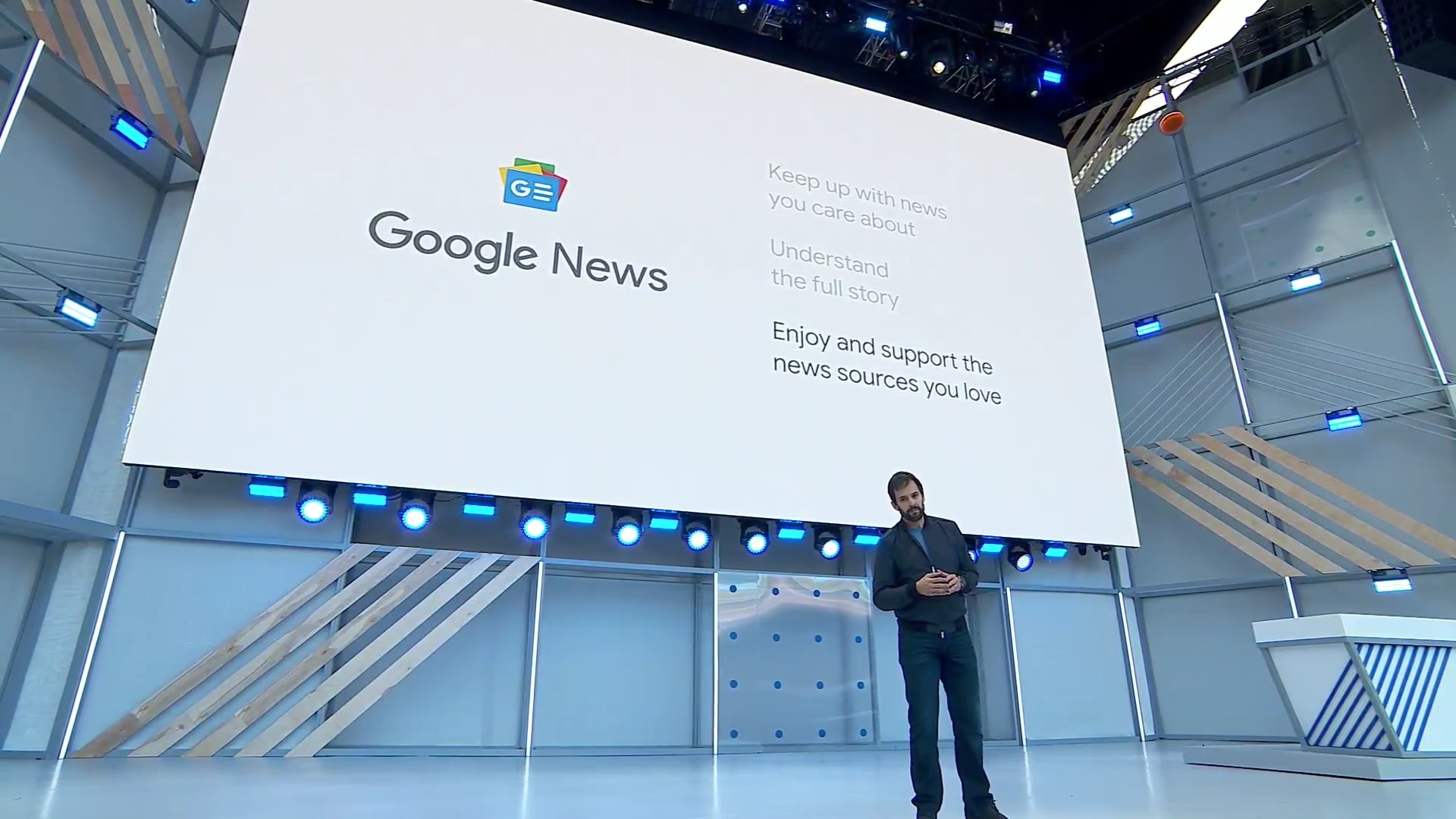 The Bottom Line – AI is Here to Stay
Out of the many announcements made, we can take one lesson home – AI is making its presence felt big time. Businesses will increasingly use AI as a competitive advantage. If you also want to ride this new wave of technology led by Google AI, then you need a capable AI solutions partner like 247 Labs.
We work with a philosophy to employ AI and Machine Learning to provide the best solutions for users. Businesses no longer can afford to look away from this disruptive technology and hope to be part of the digital transformation. We offer a comprehensive array of AI solutions and we can use our expertise to meet your business needs building the perfect solution to your target market.
Our AI solutions capabilities
Our proven mettle in Artificial Intelligence manifests in multiple forms like the Text Sentiment Detection tool and AI-based Chatbot.
1 – Text Sentiment Detection tool
Using AI, you can decipher how people feel about your brand or product. Our proprietary text sentiment detection tool at 247 Labs has proven to be highly impactful as a solution for companies in multiple industries. Any form of text can be analyzed and categorized based on the user emotion: social media posts, comments on your blog, reviews, emails, and more. It allows brands connect better with their audience and leverage this engagement to the maximum.
2 – Chatbot
An AI-powered chatbot is the second instance of context-sensitive and meaningful conversations enabled by us at 247 Labs. The chatbot removes the need for multiple personnel to be present for customer support services. It allows real-time engagement and delivers a compelling user experience. The following example is a Chatbot created to book a doctor's appointment. Its uses are endless and are deemed to be the next generation of customer service.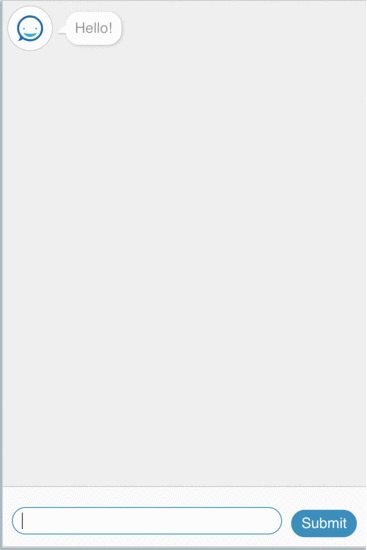 As depicted by the I/O conference, Google AI has the power to transform lives and grow business. The two use cases of chatbot and text sentiment detection amply showcase how we at 247 Labs can help you unlock new potential for businesses embracing AI.
Connect with us to explore more on our expertise in Artificial Intelligence.