With the increase of savvy users and accelerated digital innovation, there has been a dramatic rise in the quality of apps. Leading mobile app developers Toronto have taken notice, and are capitalizing on several trends to stay ahead of their users.
Mobile app developers Toronto have discovered that in order to transform the mobile experience, they have to harness the latest and best tools to keep users coming back. Forward-thinking app developers are employing a 3-fold way to achieve this.
The first trend is to transition from basic apps to mobile experiences. The second is to evolve from simple, data-awareness functions to smart, data-driven, adaptive apps. And, third, to drop monolithic apps that "do everything" to single-purpose, lightweight apps.
Let's take a look at 5 apps that have been specially built for Torontonians by app developers Toronto.
SafeTTC is a free app that's available on all mobile devices, allowing riders to document incidents using photos and descriptions while using the transit system. This quickly alerts transit control at a faster rate than it would otherwise.
Pushing for greater safety on its vehicles and at its stations, the TTC launched this app to help riders report incidents of harassment. This enables riders to stay closer to TTC personnel and works to reduce the use of social media that can result in shaming other riders, and TTC employees for their sometimes poor, but perhaps not illegal behaviour.
Have last minute trouble figuring out what to wear in the morning? Mylo is an app that helps you choose what to wear instead of frantically going through your closet by making recommendations based on weather and other occasions. If it's raining outside, the app will help you choose what to wear by making a recommendation from its built-in menswear shop. With a clean interface featuring the finest staples around, the one-touch shopping experience makes for easy, quick purchases.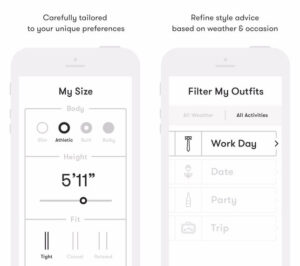 We all experience the dreaded task of inputting at least six character long passwords that include a number, a letter, and a symbol. And, what often happens, is that we lose track of all our accounts. On a daily basis, we use so many different accounts that changing the password every time we log in or using the same password for each account creates a mess.
1Password mobile app developers Toronto developed an app that consolidates all security materials on any device in one place, where it's easily possible to find your most important information. 1Password stores login credentials, and secures notes as well as credit cards and identities.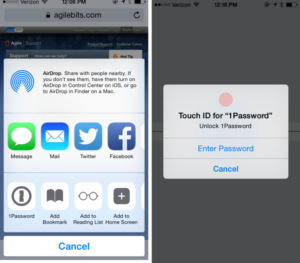 City TV's app gives users the ability to keep up with their favorite TV shows by sending them notifications as they become available. The attractive user interface allows users to access the latest shows from Canada and US. It has full episodes of TV shows as well as interviews and webisodes.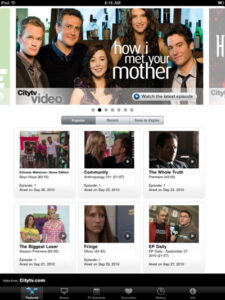 Tim Horton's coffee is a Canadian obsession. The TimmyMe app is meant to find users the closest Tim Horton's store near them. This is helpful when visiting cities in Canada that travellers aren't familiar with. In addition, there is also a notepad to jot down a friend's order, while each store provides details such as address, phone number and drive-thru availability.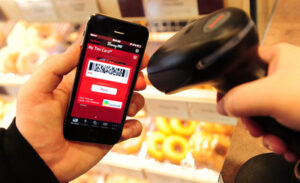 What to Do When You have an App Idea.
The best place to start is Google. You'd be surprised to learn that many people with a great idea don't do their homework on what the market and the competition look like.
Start by going to the App Store, Google Play Store, Yahoo, and Bing to find out whether or not the market has a lot of players. This will provide you with an idea of whether or not you have a chance in the market. Once you have a better understanding of what's out there, you can then see how to position and differentiate yourself.
Before starting to develop a software that will cost upwards of tens of thousands of dollars, try to do it for free. This way, you can see if you can validate whether or not it's a good idea. For instance, if your idea is to create an app that locates all cafes with Wifi, you should start by tracking all the locations down yourself, adding them into a spreadsheet, putting them on the map and social media, and building a free or cheap website and app to see if you can gain traction. You have to figure out if this is something people would be interested in.
If you gain interest and signups, there is the possibility of you getting funded as you will have some numbers to present to investors saying: "Hey, my idea is working!"
Now that you've got a product that is gaining traction and has got some capital, you need to figure out what the core features you want to have in your product. Figure out a way to develop these features with the budget you have. The last thing you want is to create a product that costs more than it should and no one ending up using it. Aim to waste as little money as possible.
Building a beta version, launching it, and learning from it will enable you to take these learnings along with feedback that you will get, and from there you will be able to start the process of building your app. For the well-known apps that are out there, this has been their method. These start-ups are always adding updates and features to enhance their product based on user feedback.
The best advice for you when developing a mobile app is start small. Do research – Google is your friend. It's critical to make initial research to make sure you will be investing in something that you are passionate about, and something that has demand.
About 247 Labs
We are a Torontonian digital solutions provider that works together with startups and enterprises to achieve their goals through digital transformation. We help your business by developing mobile applications tailored to your needs. Talk to us at 247 Labs and see the immense potential that awaits your business. Our team of developers, coders, consultants, and analysts will work as a cohesive unit. With this, we help you deliver a memorable user experience to your customers.
Connect with us to explore more on our expertise in Mobile Application Development and how you can improve your business.