The number of applications in the world today is around millions, maybe even billions! Developing one that can make a significant impact and buzz in the market may be pretty difficult or impossible. Thankfully, our team at 247 Labs is here to help you create the app of your dreams. With our help, you can develop an app that is timely, up-to-date, and most importantly, up to your specifications.
In order to constantly produce high-quality, very engaging application development and design projects, 247 Labs has a team of skilled, accredited, and experienced mobile app and web developers, UX/UI designers, and business analysts. For several industries, we have expertise in building winning mobile applications. Making quality websites, web apps, and mobile applications for businesses across many sectors is our area of expertise. We offer our services across the globe no matter where you are in the world.
On that note, our team is excited to share with all of you our latest award from the amazing team at The Manifest. They named us as one of the most-reviewed app developers in Toronto and we are excited to finally share this with all of you.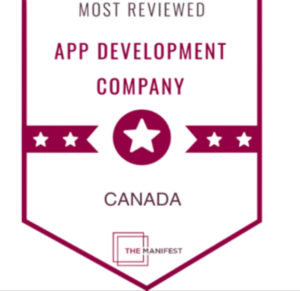 First and foremost, what is The Manifest? They are a B2B research directorywebsite that aims to gather and verify the hard data, expert insights, and actionable advice that you need to build your brand and grow your business – to provide the practical business wisdom that manifests in your success.
We would like to take this time to thank The Manifest, our clients, and of course, our team for making this award a reality. Thank you for supporting us and for believing in our abilities to deliver exceptional results for your business!
Whether you have a new project, are looking to improve an existing one, or are looking for a partner, don't hesitate to contact us today.
---
Expert at Sales and Marketing with a proven record of exceeding marketing objectives by developing high-performing, multifaceted digital marketing plans. Passionate about connecting with target audiences and driving consistent growth. Insight-driven and adaptable to changing market conditions.
Experienced In the Middle East and North American markets with numerous years of experience in both markets.
All author posts