The eCommerce industry has been transforming over the last many years. Industry experts are expecting the eCommerce industry to reach $27 trillion by the end of 2020. As the mobile revolution fuels up, online store owners need to think out of the box to please the customers.
Almost 12% of the shoppers use mobile apps from their mobile devices to shop at online websites while 47% of the users make use of mobile apps to buy products and services online.
team
If you have an eCommerce store, just having a store may not help you get amazing results. You need to market your products to capture the attention of the interested potential buyers.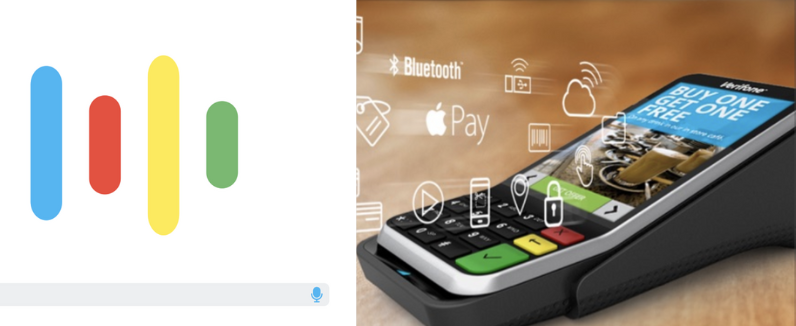 Consumers always look for convenience when they shop for products online. eCommerce store owners should follow the latest trends to ensure that they can engage the users.
We've jotted down some of the web trends you should look for to stand out of the competition. You can adopt one or two or all of them together to notice an increase in your online sales.
Faster Shipping and Better Delivery Logistics
One of the significant factors that affect the success of eCommerce stores is the shipping time and quality of delivery. Amazon understood this, and now they offer one or two-day shipping options for its Prime users. eCommerce giants are working hard on reducing the times of deliveries and provide better delivery solutions to the customers. Providing one or two-day delivery can boost up your sales within no time. If you run an eCommerce store, you should offer faster deliveries and better logistics.
The explosive growth of Mobile Payments and IoT
There has been an explosion in mobile payments for the last few years. Users all over the world are embracing mobile wallets through applications. Due to the rise of IoT and internet-connected devices, making mobile payments has become more accessible and more straightforward. Industry experts assume that mobile payments would increase by 46% in 2019 for eCommerce business. Cashless mobile payment systems will gain greater traction in the coming years.
Voice Search everywhere
Voice search is everywhere now. If you talk about mobile phones, you must mention the growth of voice search. 2018 witnessed a significant adoption of voice search for the eCommerce space. 58% of consumers have used voice search to find local business information within the last year With the increasing use of smart home appliances like Amazon's Echo and Google's Home units; we can expect consumers to make purchases via such devices.
Chatbots
Chatbots are transforming the eCommerce user experience, and it will continue to grow in the coming few years. Hubspot states that 48% of the consumers prefer connecting with a company via live chat as compared to other mediums. This means that eCommerce owners should invest in a chatbot to drive engagement and sales online. If you haven't spent time considering a chatbot already, you should think of it now to increase your online sales.
Brands Continue To Unite To Create Large Marketplaces
One online shop sells kitchenware while another store only sells crockery. There's another eCommerce store that sells both – kitchenware and crockery. Which store would you choose? The users would prefer to decide to buy kitchen and household items from online stores that offer a wide range of options for products and their categories. Brands have started realizing this and showcasing their products on marketplaces to get the maximum online visibility. Several industry-specific marketplaces sell various products in different categories.
Personalization Still Dominates
This is another marketing tactic that will not fade away anytime soon. Imagine you wanted to buy a refrigerator and you searched some websites online checking the price so that you can purchase it from a local retail store. Next time you visit the same website, you get information about the latest models of refrigerators on your screen. Wouldn't you think of buying the fridge online then? Consumers expect a lot of personalization while shopping online. Customization based on the users' previous interests and browsing behaviour helps store owners stand out of the competition. Determine consumer behaviour and offer them relevant information while they browse as this will tempt them to buy the products from your store.
Marketing Automation
For a layperson, marketing automation may seem like sending automated emails and scheduling social media posts. Marketing automation has become a new trend that involves sending out personalized emails to customers, display new products according to the visitors' browsing history, and run other campaigns to attract new customers and retain the existing ones.
eCommerce Mobile Apps
Traditional eCommerce websites have served us well since the last many years. Many giant companies and brands have relied on eCommerce websites to sell their products online. Now, it's the era of mobile apps for online shopping. A large percentage of users rely on eCommerce mobile applications these days. Do not assume that such apps would take over eCommerce websites and they would become extinct. eCommerce mobile websites as well apps are expected to flourish in the coming years.
The Omni-Channel trend
Being a business owner, you would not want to be confined and limited to one place for selling your goods or services. The multi-channel approach helps you spread your wings to a larger market share and reach to more consumers who may be interested in buying your products or services. Marketers need to sell their products via multiple channels such as Amazon, Flipkart, Facebook, eBay, and others. Once you've advertised on all the platforms, you can focus on delivering high-quality customer experience.
Ok, you are missing the 10th trend. That one is on you. Which eCommerce trend do you think is missing here for 2019? Please share your thoughts with us in a comment below.
Quick Recap
eCommerce is indeed a growing sector these days as it offers great convenience to the users. As the competition is increasing day by day, every eCommerce business owner looks for new ways to stay ahead in the race. The current generation seems for ease of purchasing when shopping online. 247 Labs has tremendous expertise in eCommerce web design Toronto. The expert web developers working with us think out of the box and come up with exceptional web development solutions. Whether you need a small online store selling a couple of products or want a large eCommerce portal, we are there to help you get the best web development services.