Why Medical/Health/Wellness/Non-profit is important to us
At 247 Labs Our Mission is to ONLY work on projects that are good for humanity. Meaning, we don't do projects focused on alcohol, tobacco, recreational drugs**, adult content or gambling. When it comes to legal **recreational drugs, we will only take a project if it is medical in nature.
We are open to projects that have one of these above as a small component but not as a core. For example, a food service that also sells alcohol as part of its menu. Or a sports information project that can be used to inform those betting on sports events.

As a result of our commitment to our Mission over 60% of our projects are medical, health, wellness and nonprofit in nature.

Why does your medical/health/non-profit organization need to have a custom application?
The highly important medical and health care sector is a large-scale operation within a complex industry. The fast-paced industry develops rapidly and it is therefore fundamental to keep up with the latest trends in technology and applications. 247 Labs prides itself in being an industry leader on medical and or health care facility functions, services and operations, built into the modern-day world of tech, which is mobile applications.
Having a diverse client base within the industry allows 247 Labs a better understanding of the client's expectations and needs. "TapLabs" is the first-ever on-demand medical platform for lab tests and 247 Labs laid the foundation to make it happen. Visit https://247labs.com/portfolio/taplabs/ to see our work in action.
We have come to find that the implementation of a custom application in the health and wellness sector leads to a simplified workflow and smoother operations. Many organizations and startups have already adopted this approach and found multiple ways to leverage it. For example, the YMCA's Ottawa chapter has used our services to create a custom mobile app for their newcomer services division to help Help newcomers and job seekers connect to the support programs available at the YMCA-YWCA in Ottawa. Here are the links to the app: Apple App Store || Android Play Store
Why do we need apps in the medical industry?
The adaptation of seamlessness in the workspace has become the frontrunner in this digital era
we find ourselves using mobile applications which have shaped industry leaders around the globe. We underestimate how much efficiency can change people's opinions of your establishment. Seamless operations lead to great customer experience and ultimately to reciprocal satisfaction.
Mobile application helps many medical and healthcare facilities. Doctors are able to access the latest information regarding various drugs, antidotes, diseases, and new innovations in medical science. They are also able to access tools that can help plan and schedule tests on these applications. It helps Doctors stay connected to each other and keeps them updated on medical
news.
Patients can have the convenience of having a consultation with a Doctor from the comfort of their own homes. These applications can also provide patients with tips to cure their health conditions faster and also allow the patients to call for an ambulance and register for treatment directly from their phones in case of an emergency.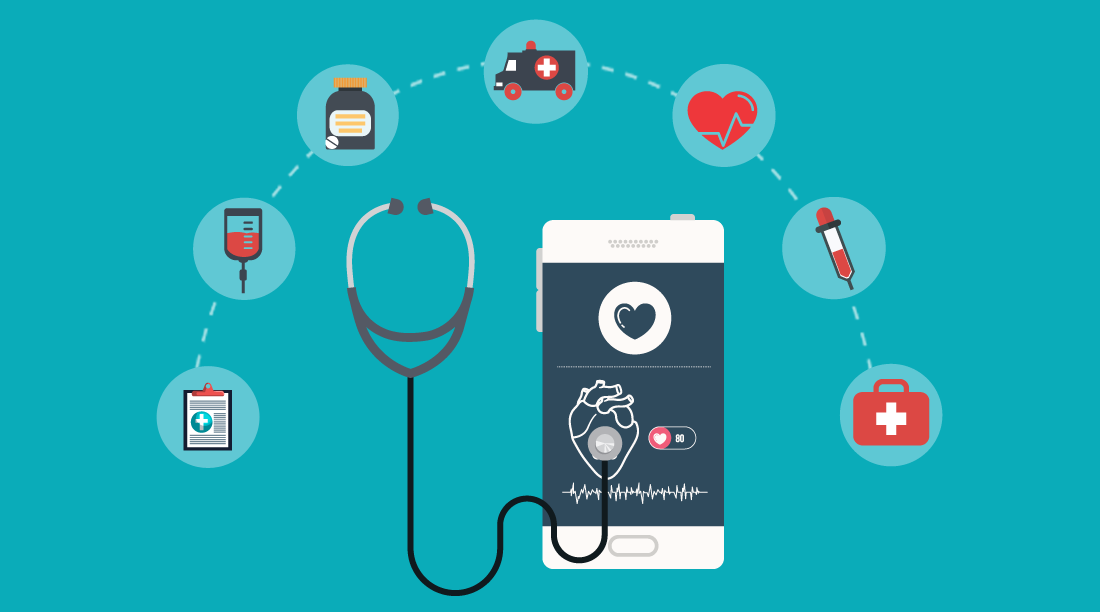 Medical/Health/Accessibility Information Compliances
When creating applications for the health and wellness industries
In compliance with the Accessibility for Ontarians with Disabilities Act of 2005 (AODA) that makes provision for people that have a specific disability; providing them with access to the appropriate healthcare; our mobile apps incorporate the AODA.
Private information and the consent to access it lie at the core of application development conditions of use.
You can learn more about AODA on the official Government of Ontario website for it: https://www.ontario.ca/page/accessibility-in-ontario.
The Ontario provincial AODA law has led to the development of the recent 2019 Canadian Federal equivalent Disability Act (Bill C-81), which you can learn more about here: https://www.aoda.ca/the-accessible-canada-act-comes-into-force-today-download-and-read-the-legislation-in-english-or-french/ and here: https://accessible.canada.ca/.
Other provinces have their own similar laws:
> The Accessibility for Manitobans Act (AMA) Bill 46 became law in 2013
> Nova Scotia's Accessibility Act became law in April 2017
> British Columbia has the proposed, but not yet ratified, Accessible British Columbia Act, otherwise known as Bill 6.
All these follow the American Americans with Disabilities Act (ADA) of 1990, which you can learn more about here: https://adata.org/learn-about-ada.
In Ontario, private or non-profit organizations with more than 50 employees and all public sector organizations must make their website and web content compliant with Web Content Accessibility Guidelines (WCAG) 2.0 Level AA by January 1, 2021. Failure to comply could result in fines of up to $100,000 for each day of violation. You can learn more about it here: https://www.ontario.ca/page/how-make-websites-accessible
Note that WCAG 2.0 is a global standard that is widely used by everyone who wishes to make their website and web application more accessible.
We also have experience in developing custom applications that are in compliance with the United States Health Insurance Portability and Accountability Act of 1996 (HIPAA). HIPPA is a US federal law that acts as a global standard that protects sensitive patient health information from being disclosed without the patient's consent or knowledge. Here is a list of all the Global Health Information laws (and how each one applies): link.
In Canada, we have Ontario's Personal Health Information Protection Act (PHIPA) of 2004 which is an extension of the Canadian Federal Personal Information Protection and Electronic Documents Act (PIPEDA).
>>OHIP's equivalent in BC is MSP (https://www2.gov.bc.ca/gov/content/health/health-drug-coverage/msp/bc-residents/eligibility-and-enrolment/how-to-enrol)
Conclusions
We, at 247 Labs, create award-winning medical web and mobile applications that improve lives.
We have created multiple case studies, one in particular, the ImageSim is an award-winning accredited competency-based learning system for healthcare professionals.
We converted the learning system into an online platform where various user types can log in and consume the medical courses made for them. It is a secure e-commerce functionality to allow various types of users to easily pay for courses. So you can confidently say that we, at 247 Labs, know how to create quality medical, health, wellness and non-profit web and mobile applications that improve lives.
We have worked with clients like 'Baycrest Medical Centre for the Seniors, as well as 'Procter & Gamble'. Currently, we are working on a few medical projects, a mobile application for one of the largest networks of physiotherapy clinics in Ontario, as well as an application, to help quadriplegic individuals.
In short, we offer effectiveness in having a reliable secure custom app for your organization, with all the added benefits and advantages. Seamless automation takes us beyond the frontier, Digitalization has and will continue to shape your industry, let us help you keep up to date with the changing world. We have collaborated with Non-Profit Organizations and will continue to do
so.
If you are wondering what do you need to get a detailed quote for your project, check out this blog post we published last year:
https://247labs.com/application-development-toronto/i-have-an-idea-for-a-mobile-app-or-a-web-application-now-what-do-i-do/