We all know that the volume of data generated every minute is enormous. What to do with it, using which strategy and through which creative approach? This was one of the many highlights of the 5th Big Data and Analytics Annual Summit.
This is the second time we attended the event organized by the Strategy Institute
And it again surprised us with its high standard.
It was an excellent opportunity to meet industry leaders and partners and to share insights on Artificial Intelligence, Big Data, Machine Learning, Data Analytics.
In addition to that, we learned about the new trends and check what solutions organizations are adopting.
If last year our takeaway was to use big data to predict, consolidate and ultimately make a profit, this year's summit takeaway is to explore your high volumes of data with a strategy.
Understand your objectives and model them as qualitative problems. That is what Faraz Zaidi explained in the case study he presented. To use advanced analytical and computational methods to develop solutions using state-of-the-art algorithms and techniques.
Transforming Data Islands into Data Lakes
This is how Ayad Shammout described his work at the Beth Israel Deaconess Medical Center.
It allowed them to bring structured data, nonstructured data and transform it later through batch analysis, streaming and machine learning.
He said that "there is a growing demand for better Healthcare IT and Analytics to drive better patient care services and business decisions."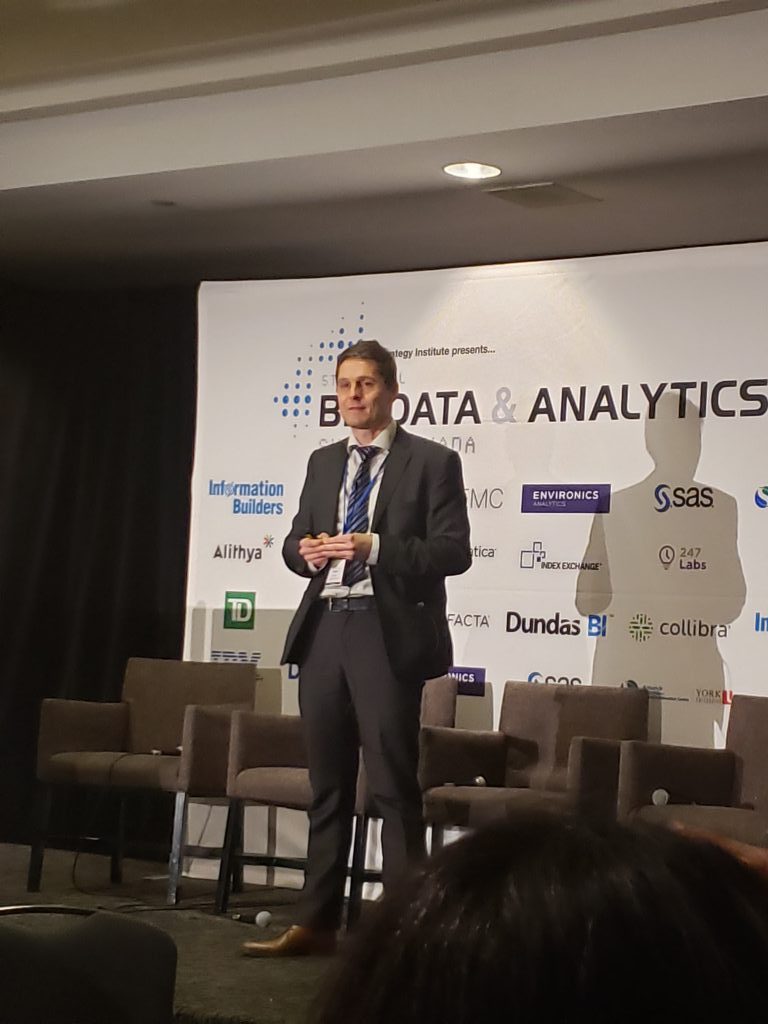 Predictive Analytics and Machine Learning
Thomas Kampioni, Head of IT at The Law Society of British Columbia, talked about the importance of organizations taking advantage of predictive analytics, powered by AI and machine learning.
Collecting relevant business data to be competitive, efficient and effective. He also mentioned a 2018 Gartner report survey that revealed that 73% of organizations have invested or plan to invest in data analytics within the next two years.

HOW CAN WE HELP YOUR ORGANIZATION
If you are willing to improve the performance and productivity, reduce cost and increase the overall profit of your business, we can definitely help.
Our team of highly experienced data scientists and engineers are ready to:
– Run a Big Data Maturity assessment to find out how far are you in investing data analytics in your business.
– Suggest the most suitable data analytics tools to use based on your requirements.
– Solve data Silos problem through advanced data integration and engineering technologies.
– Prepare your data to be analyzed through data pre-processing techniques.
– Build data warehouses.
– Find out the most suitable data analytics approach you should follow (e.g. descriptive or predictive).
– Extract knowledge from your data.
– Help you invest the extracted knowledge to improve business decisions.
– Support your data analytics team by making sure you use the right tools and technologies in the right way.
Whether you have a new project, looking to improve an existing project or looking for a partner, don't hesitate to contact us today.