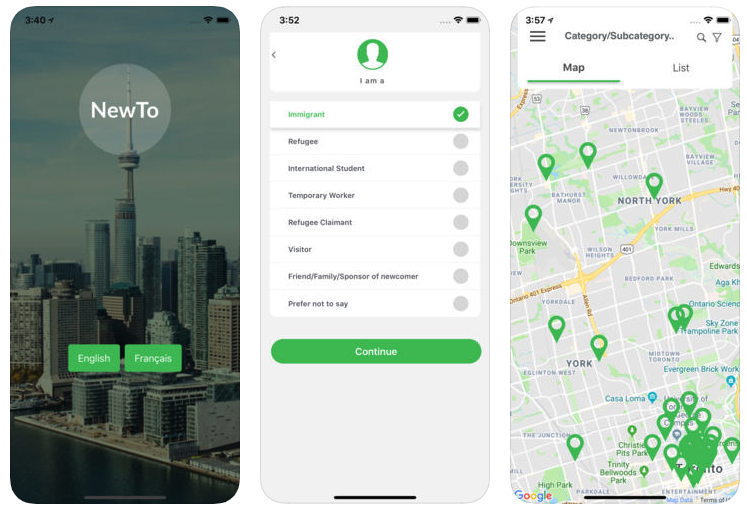 When you are an immigrant arriving in Toronto, you may have many challenges. For example, you will need a job, a school for your kids, rent an apartment and find a clinic. That can be overwhelming if you don't plan your actions.
In partnership with Toronto North Local Immigration Partnership (LIP), we developed this mobile application. As a result, we hope it would allow all newcomers to Toronto to successfully settle in our beautiful and welcoming city. Moreover, using the app you can find free employment, language, housing, health and other services with a click; select services near you; find professionals that speak your language.
Toronto North Local Immigration Partnership (LIP) is a multi-sectoral planning table that brings a cross-section of stakeholders together. The goal is to identify ways in which to support settlement and integration of immigrants into local communities. The project is funded by the Immigration, Refugees and Citizenship Canada (IRCC). The TNLIP Council is comprised of over 40 organizations that offer settlement, employment, health, legal and many other services.

HOW TO DOWNLOAD IT
For iPhone, download here
For Android, download here
Check this video about the NewTO Toronto Newcomer app and how you can use our app.