The startup scene in Canada has been quite dynamic and energetic. The five cities of Toronto, Montreal, Vancouver, Ottawa, and Quebec have been at the forefront of innovative ideas and offerings especially in the technology sector. Of these five cities, Toronto takes the top slot with 2,100 to 2,700 startups operating in 2017. In order to make it a thriving ecosystem, there are various prominent networking events for Toronto startup companies. These events help such startups foster valuable business partnerships.
An event designed to elevate Toronto Area business leaders
The Toronto Entrepreneurs Conference is a prestigious event meant for Toronto startup companies network with potential business partners and be in the know of new technologies.
The 2018 Mississauga edition of the conference held on May 9th had business leaders, sales professionals, budding entrepreneurs, and marketing personnel get together. The schedule consisted of an invigorating day of professional networking, inspirational success stories, and keynote speeches from industry influencers to inspire Toronto startups. One of the highlights of the evening was an inspiring keynote speech in a Fireside Chat by Chris Pfaff, CEO and President of Pfaff Auto.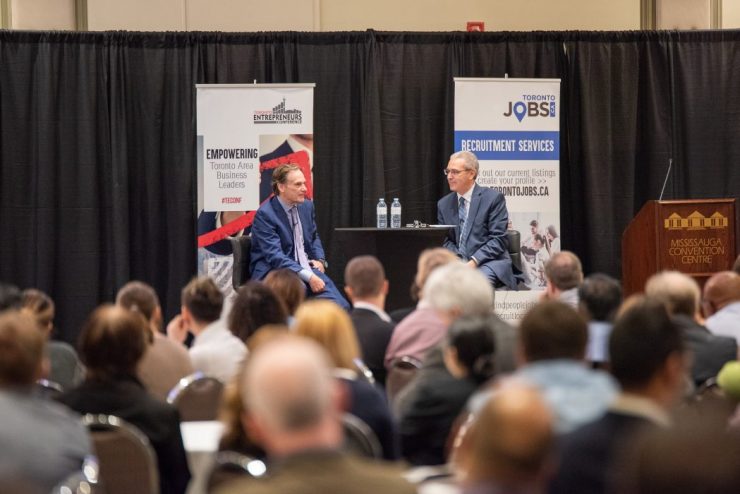 The event had an attendance of more than 60+ tradeshow exhibitors and 2500 business leaders including known names like 247 Labs. The technology company collaborated and networked with outstanding industry players. It saw a sustained interest around 247 Labs' bouquet of technology solutions offerings including web & mobile app development, custom software development, software testing, and creative digital solutions. Quite a few Toronto tech startup companies connected with 247 Labs to explore potential business opportunities delivered via our extensive tech experience.
The Incredible Toronto Startup Ecosystem
Toronto is home to a range of startups that have been in the forefront in amazing ideas and inspiring success stories to narrate. Within the startups, the activity around tech startup space is truly incredible. With 60+ business incubators like DMZ and MaRS and the growing Toronto tech startup community, the city is seeing a rapid rise in innovative solutions around areas like AI, virtual reality, and augmented reality. The value proposition of 247 Labs is appropriately positioned in the thriving Toronto tech startup ecosystem.
About 247 Labs
The company is a specialist digital solutions partner to many Toronto startups and established conglomerates alike. It delivers a range of technology offerings including Custom Web & Mobile App, e-Commerce Development, and Quality Assurance.
Our portfolio of technology products are widely varying and have unique use cases for a range of sectors in the Toronto startup ecosystem. Two examples include:
1 – Elite HRV
The heart rate tracking app helps to capture heart vitals in real-time. This feature ensures the athlete optimum performance and helps to achieve fitness goals. The app displays data that can be used by anyone – from advanced to novices in health training, or those who want to monitor their fatigue and stress levels.
2 – Poliigon
We developed a full-fledged website for the 3D texture rendering company. The startup was able to fulfill business growth targets with the help of the website and app. With these solutions, the company saw an annual membership growth of 100% and volume of texture uploads increased by a staggering 800%.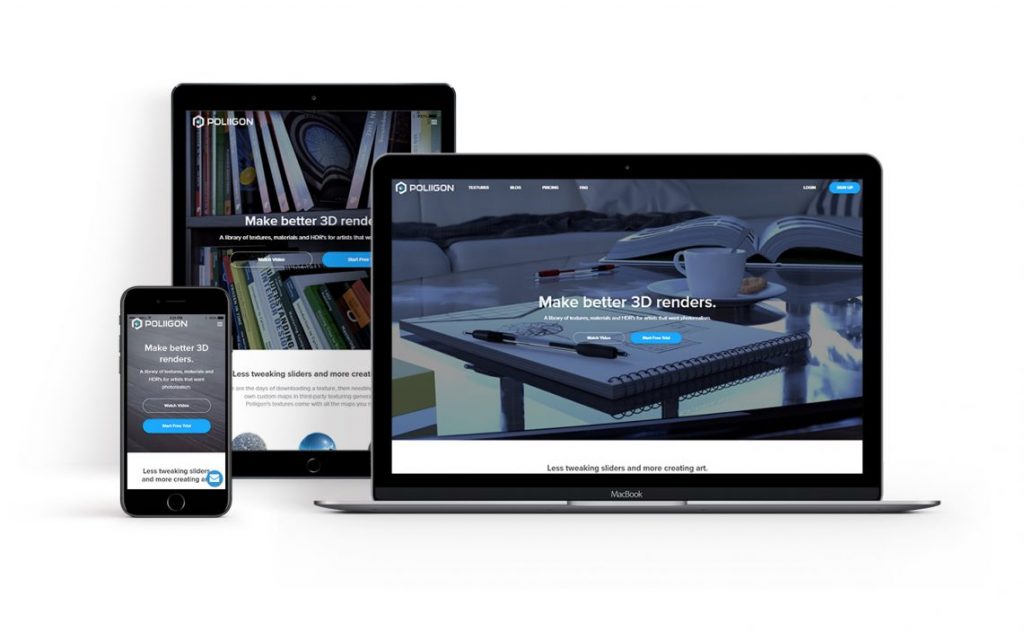 Do connect with us at 247 Labs on [email protected], or call us on +1 877-247-7421
Connect with us to explore how we can help your startup move forward!