The technology for mobile applications continues to grow. To broaden its offerings and consumer scope, companies around the world are switching to a mobile app approach. And because of their immense success and utility, they often prove to be a huge opportunity for corporations and enterprises.
Let us have a look at the best Mobile App Development Trends:
Machine learning
The convergence of the mobile app with Machine Learning & Artificial Intelligence has made our mobile environment even more popular.
As of now, AI and ML have dominated the growth patterns of mobile apps and made our lives simpler. Just give the machines your orders and get many things done quickly.
Different complex business processes can be streamlined and efficiency improved by companies.
They easily pick up on the recognition of customer interests, user-specific feedback, and online business simplification.
Internet of things
The most innovative technology that is taking the tech world by storm is the Internet of Things (IoT). This technology has provided users with a convenient environment for connecting in real-time to a variety of IoT-enabled gadgets.
Cross-Platform Mobile App Development
This is the best way to build apps that work well on every platform. We are experts on cross-platform app development and we built most of our apps this way. Cross-platform development costs roughly 40% to develop and 25% less to support over the long run than native app development.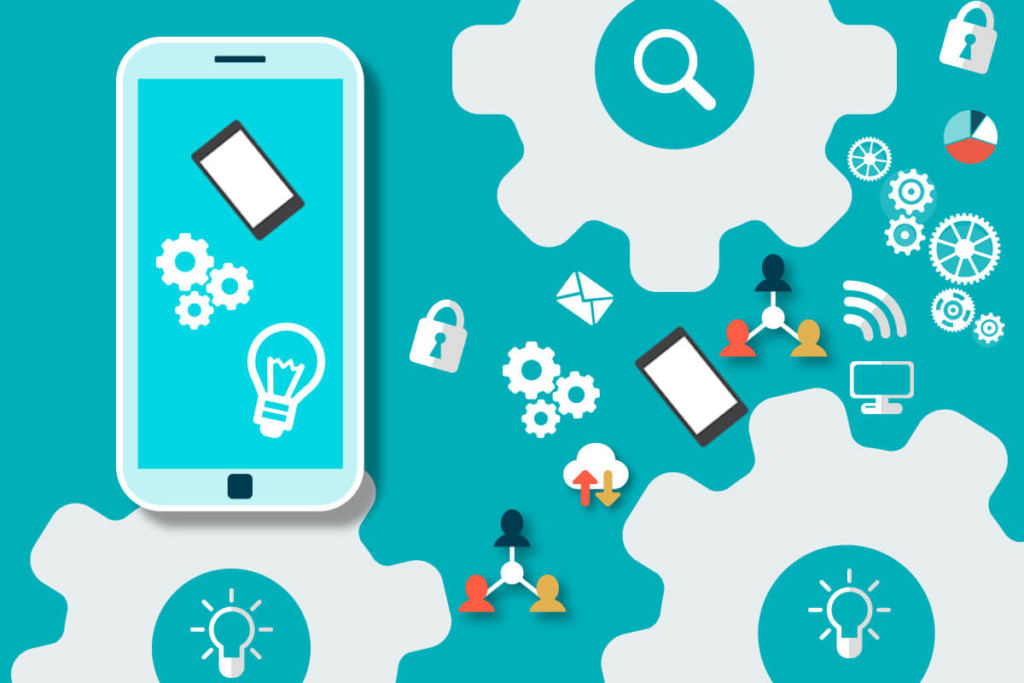 Wearable devices
For years, wearable technology has trended upward, too. To provide their consumers with a seamless experience all the time, many organizations have incorporated this technology into their ecosystem. In smartwatches, fitness bands, and trackers, the use of this technology can be seen.
Via these IoT-enabled devices, an app can monitor all of the activities that the individual conducts in a day.
Users will monitor their heart rate, oxygen rate, blood pressure, and among other things, how many miles they have walked a day.
In 2022, there will be 1.1 billion related wearables, according to Statista. In addition, developments in the creation of mobile applications for IoT in the coming years will be a heady gold rush.
Gamification of apps
Do you want to draw more customers and improve your app purchases? Gamification, if so, is a sure-fire solution. The word "Human-Focused Approach" is used by Yu-Kai Chou, which describes how enjoyable experiences from games can be incorporated into digital goods. Gaming prompts them to do different things, from uploading images to completing repetitive tasks, by making things desirable to individuals.
In mobile apps, gamification is useful because elements from games create a playful environment for users. There are a few reasons why this strategy should be considered, but the main one is a great choice for gamification when the aim is to balance user acquisition with retention. In essence, gamification allows you to build a mobile app that delivers sustainable growth for customers.
Cloud-based apps
Smartphone users have recently created demands and wishes for cloud-based mobile apps. As a result, all mobile device plans have become complicated and highly highlight-based parcel plans. Mobile Apps currently needed more cell phone space and space operating with the mobile application became part languid without the cloud.
AI
When we spoke about mobile app development trends, artificial intelligence (AI) was mostly at the forefront last year. AI is leading in almost all markets, from enriching the customer experience to replacing human assistants (for example, Google Assistant on mobile phones).
Could machine learning be far behind, with artificial intelligence in the forefront? Together, all of these tools work to enhance solutions, find trends, and make business processes 100 times quicker and simpler for those involved.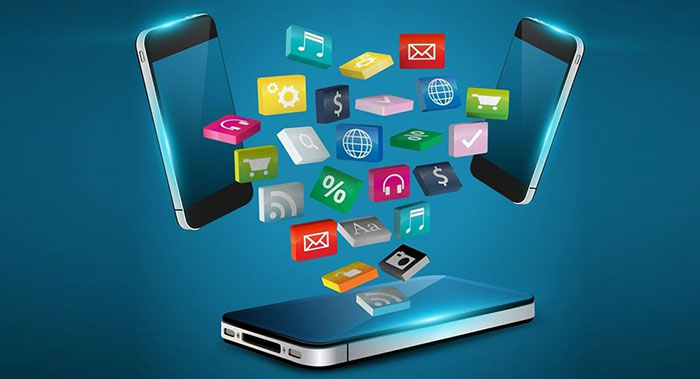 Low code
Low-code is a visual approach to the development of apps. To allow rapid delivery of a variety of software solutions, low-code abstracts and automates every step of the application lifecycle. To encourage continuous cooperation, it splits the conventional silos of business and IT.
The adoption of low-code development platforms has been driven to the fore by increased market demand for technological solutions and a shortage of professional developers.
No code
A no-code framework is a platform for development that uses a visual development environment to allow layman users to build applications by adding application components to create a complete application through methods such as drag-and-drop. With no-code, to build applications, users do not need previous coding experience.
Too good to be true, it seems. Non-technical business users are designing full-fledged applications of their own! Nice marketing, but in fact, it's not working, right? To build something even close to a functional application, you need talented coders.
But not only is low-code real; it's happening. As we talk, it's changing the industry and that's what's leading to all of the publicity.
Enterprise management
With the advancement of technology and its functions, businesses are also changing concurrently. They aim to revamp their current modus operandi and put company versatility into the picture, where it is possible to improve processes, workflows, employee morale, productivity, performance, and other parameters.
For this reason, businesses are increasingly resorting to enterprise app growth. Companies are focused on creating stable and scalable enterprise software for their companies and their subsidiaries around the world through the development of React Native apps or the development of Ionic apps.
Conclusion
These are the best mobile app development trends that businesses will love to follow in the year 2021. They are surely going to help you enjoy positive growth. Get in touch with 247 labs and get the best possible outcomes for your work within your time limits. You can see our mobile apps on our website: https://247labs.com/mobile-app-developers-toronto/